American Standard Furnaces
A higher standard of comfort in your home begins with a higher standard of efficiency and reliability from your American Standard gas furnace. That's because the pursuit of your perfect home environment, along with energy efficiency, goes into every gas furnace we make, from the ultra-quiet motor down to the smallest screw. Whether it's our ultimate Platinum Series, our hardworking and efficient Gold Series, or the reliable comfort of our Silver Series, every American Standard gas furnace is built with a higher standard of comfort in mind for you and your family.
Silver Series Gas Furnaces
Designed with value in mind, the Silver Series provides you with the comfort you want, the efficiency and durability you need and, of course, the American Standard commitment to quality you expect.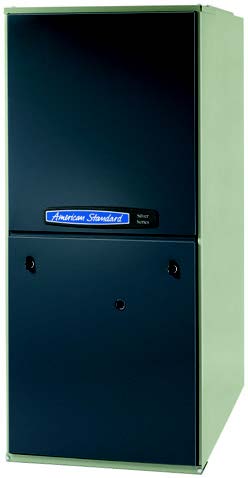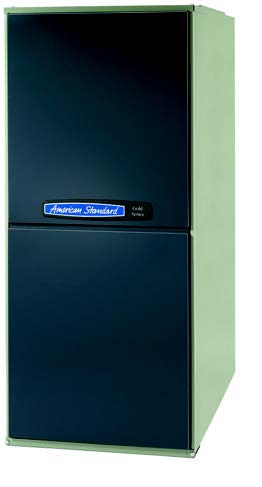 Gold Series Gas Furnaces
High quality and high efficiency mean a high standard of comfort for your home. The Gold Series offers just that. Whether you choose variable-speed technology, or a two-stage offering with the power to increase your overall system efficiency, you can be sure that each one contains American Standard's quality craftsmanship.
Platinum Series Gas Furnaces
Our most efficient and powerful gas furnace just might be our most comfortable too. With AccuLink™ communicating capability, continuous Comfort-R™ mode and an array of other innovative features, the Platinum Series gives your home maximum efficiency with controlled comfort.