{"SiteKey":"0011400001kXhy1AAC","Implementation":"Catalog","CatalogIncludeCoupon":true,"CatalogIncludeContact":true,"CustomIncludeProductFilter":true,"CustomIncludeCoupon":false,"CustomIncludeContact":false,"CustomBrandFilter":null,"CustomCategory":null,"CurrentUrl":null,"CurrentDomain":null,"HHTDomain":"https://www.fireplaces.com","IsMultipage":false,"Filters":null,"AdHocProducts":null,"ADHOCIncludeCoupon":false,"ADHOCIncludeContact":false}
It's here and it's BOSCH!
Airrow Heating now offers Bosch self-adjusting heat pumps.
With quality engineering and industry-leading technology, Bosch heat pump systems are built to be ultra-efficient and maintain low operating costs. Now you can have maximum comfort while saving money with minimal energy usage. Plus, Bosch heat pumps can easily be added to any existing ducted system so you can have a custom solution that fits your heating and cooling needs.
Inverter Ducted Split System (IDS)
The comfort you've been waiting for with industry leading efficiency.
Quality engineering, quiet performance and an unbeatable warranty from Bosch delivers exceptional home comfort. Whether heating or cooling, our reliable inverter heat pumps keep homeowners comfortable by providing precise indoor temperature and humidity control.
Fully modulating inverter drive to precisely match the heating/cooling load


Up to 18.5 SEER, 13 EER, and 9.5 HSPF


One of the quietest air to air systems on the market with outdoor sound levels as low as 56 dBA


10-year Residential Limited Warranty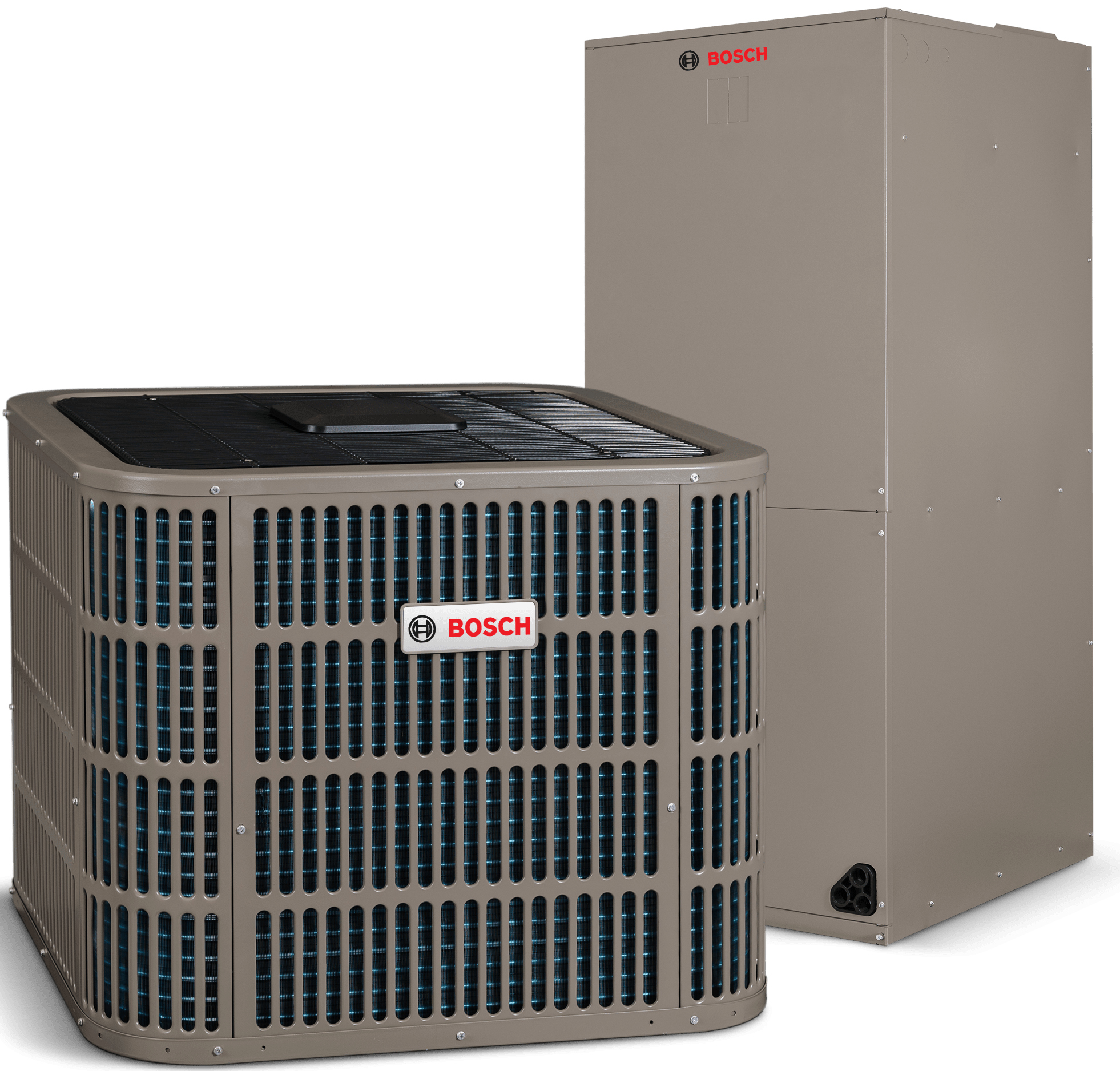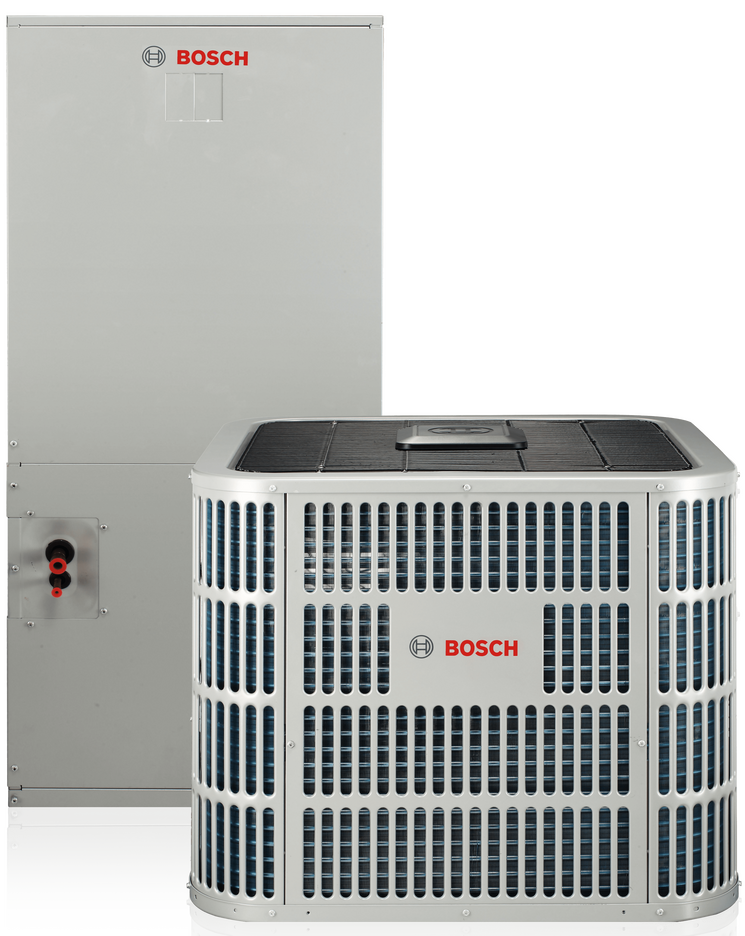 Inverter Ducted Split System (IDS 2.0)
Maximize comfort and minimize energy usage with up to 20.5 SEER.
With increased energy efficiency and enhanced humidity control features, the IDS 2.0 provides homeowners with maximum comfort and reduced energy usage. The system's intelligent features work in tandem with your thermostat to automatically adjust to your preferences, while integrated sounddampening features keep the units exceptionally quiet.
Fully modulating inverter drive to precisely match the heating/cooling load


Up to 20.5 SEER, 14 EER and 10.5 HSPF, Full range is ENERGY STAR® Qualified


Two stage indoor fan motor for premium dehumidification


10 speed ECM outdoor blower for premium efficiency and whisper quiet operation


Live sustainable #LikeABosch
Environmental stewardship is a core philosophy that inspires and drives Bosch product development. In fact. Bosch is the first and only global industrial company to achieve CO2 neutrality! Airrow Heating is proud to offer a product line that enhances your quality of life in an ultra efficient and environmentally friendly manner.