Utilities
Consumers / Central Lincoln / Pacific Power / Portland General Electric
With manufacturer rebates it is possible to right now get up to $3,290 dollars off the coast of an installation. This is on an installation that typically cost from $3,500-$3900. That means that the best system of choice
for our local customers can be installed for $200-$600 dollars. That is the kind of Money that customers can save in as little as two years on their heating cost.
This includes Airrow DUCTLESS Heating taking care of all of the rebate paperwork and process. We provide a professional install crew, send trained technicians to commission the system and then, after the system is fully operational, provide all of the rebate documents in one easy to understand presentation.
The only thing that is not included in the process is the electrical connection. This is typically had for $300 to $500 with a licensed contractor.
Imagine spending the typical $960 dollars for a completely new level of comfort. I mean the testimonials and the customer feedback are nothing like the industry is use to with conventional systems. Then after experiencing this new level of comfort comes the savings. Start saving up to 50% on your heating bill and a typical $960 is suddenly nothing. The return on investment is outstanding. These ductless systems start printing money in the first years of operation.
Utilities
Consumers / Central Lincoln / Pacific Power / Portland General Electric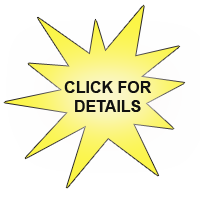 ---
Federal has the additional $300 that you simply claim on your taxes. Airrow DUCTLESS provides you with the proof.
The systems you now use or choose to have installed may qualify for energy efficiency savings.
Federal Energy Efficiency Tax Credits
Learn which investments and improvements qualify for up to hundreds of dollars in tax rebates.
25C Federal Tax Credit for Qualified 2012 & 2013 Installations
---